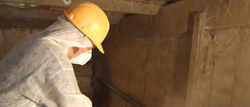 Ecocel installs and trains installers thus making Ecocel cellulose available all over Ireland for thermal insulation of attics, timber frame walls, sloping ceilings and acoustically for interior & party walls and floors.
We install all over the island of Ireland, it there is no installer in your area then simply ring Ecocel at 087 2584487
Please see map for details of installers.

Recommended Installers of Ecocel Insulation:
Superior Insulations
Lowpark, Charlestown, Co. Mayo
Lo Call: 1890 253 221
Damien on 086 172 9064
Web: https://superiorinsulations.ie/
SolasTech
Solastech Insulation, Unit 5, Faber Castell Business Park, Fermoy, Co. Cork, Ireland
Phone: +353 25 40776 or Jason McNamara  086 3317742
Email: info@solastech.ie
Web: www.solastech.ie
Ecowise Insulation Ltd.
Unit 2, Ballybrit Industrial Estate, Old Monivea road, Galway
Phone: 091 768768 or 1890 911 922
Email: info@ecowise.ie
Web: http://www.ecowiseinsulation.net/
Unit K8
Marina Commercial Park,
Centre Park Road,
Cork
Tel & Fax: +353 21 432 4567
Email: info@ecocel.ie
---